In this Skilling review, we will cover the pros and cons, costs, platforms, and why Skilling just might be the perfect broker for you.
Skilling is a no-nonsense Scandinavian-owned fintech company that specializes in online FX and CFDs trading.
Skilling was founded by Scandinavian tech magnets Mikael Harstad, Andre Lavold, and Henrik Ekdahl.
Skilling combines very competitive pricing with fast and easy deposits and withdrawals.
This together with a choice of multiple trading platforms that are all available through one single account in which you are actually able to trade on 3 different trading platforms from the same login…
In addition to the Skilling Trader platform, -Skilling also offers Skilling cTrader and Skilling MT4.
We have also been informed that Skilling is currently in the process of integrating with TradingView and that Skilling very soon will be able to also offer the very popular TradingView platform.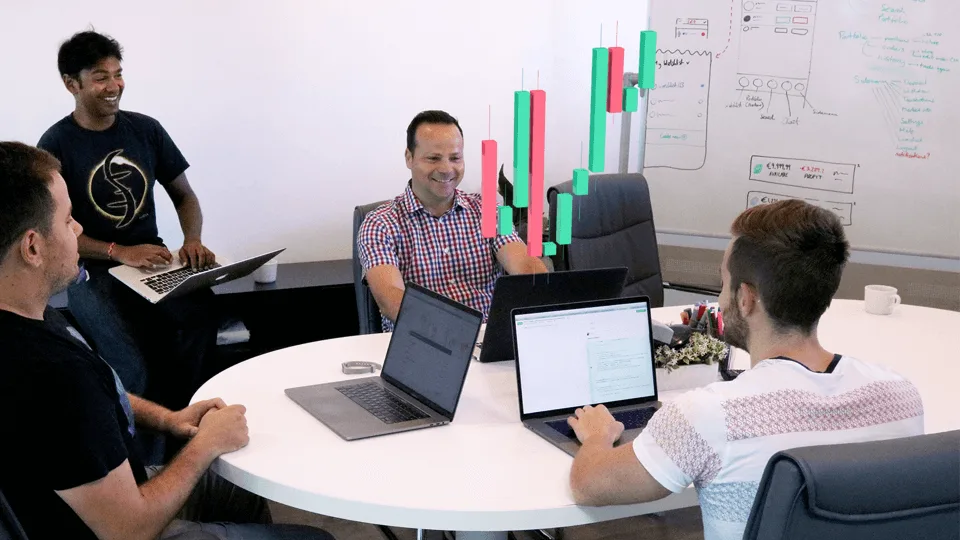 Further, Skilling has a very innovative copy trading solution that allows you to automatically copy 1000+ other traders.
With Skilling, we have now finally got a Nordic online broker that is fully capable to compete with the more established international brokers.
| | |
| --- | --- |
| 💡Founded | 2016 |
| 🏢HQ | Cyprus |
| ⚖️Regulation | CySEC, FSA |
| 🖥️Platforms | Skilling Trader, MT4, cTrader |
| 💳Minimum deposit | $100 |
| 💰Base currencies | USD, EUR, SEK, NOK, GBP |
| 🔑Type of broker | No Dealing Desk (NDD) |
| ☎️Support | 24/5 |
World Chess Champion, Magnus Carlsen became the Global Brand Ambassador for Skilling in 2020 and said the following about the role:
I have been fascinated by Skilling as a fintech player, and I like their desire to make things accessible and easy for both beginners and those with experience. We share the view that everyone with an interest in something should have the opportunity to utilize and develop their full potential.

Magnus Carlsen, World Chess Champion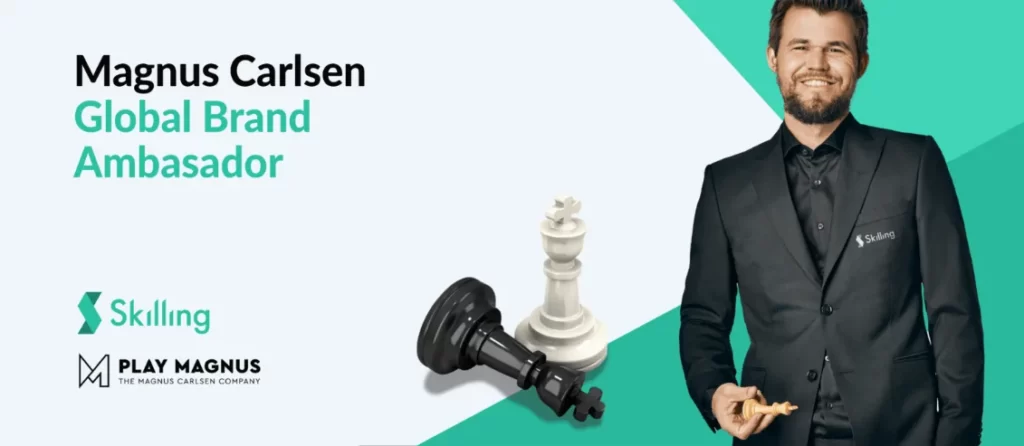 Pros and Cons
Pros
No dealing desk (NDD)

ECN-pricing

Excellent customer support

Spreads from 0.1 pips

Leverage up to X500

1000+ instruments

MT4, cTrader, Skilling Trader
Regulation and Security
Skilling is licensed by the Cyprus Securities and Exchange Commission under license number 357/18 and the Seychelles Financial Services Authority (FSA) under license No. SD042.
Through the CySEC license, Skilling Ltd. is authorized to provide its services to countries within the European Economic Area.
Furthermore, Skilling Ltd. is authorized to operate in the United Kingdom by the British Financial Conduct Authority (FCA), under reference number 810951.
We have been informed that a full UK license is most likely to be expected in 2022 from this fast-moving Scandinavian fin-tech brokerage.
Your deposits are placed in segregated bank accounts with top-tier banks, which ensures that client funds cannot be used for any other purpose.
Furthermore, clients who opt for the CySEC license are protected by the Investor Compensation Fund for Customers of Cypriot Investment Firms (CIFs) which protects customers' funds up to a specific amount in the case of the company's insolvency.
Having said that, -given a potential insolvency or similar occurrence the said funds are at the same time also protected in segregated bank accounts, and hence not affected.
Your passwords are fully encrypted and your personal details are stored on secure servers and cannot be accessed by anyone, with the exception of a very small number of authorized members of Skilling staff.
Account Opening
Opening an account with Skilling is very easy and straightforward.
When you register with Skilling, you only need to submit your email and a password for your account.
The account is then automatically opened as a demo account and you can practice risk-free.
In order to open a real account, you only need to submit a copy or picture of the following:
1. Proof of Address (utility bill, bank statement, etc.)
2. Proof of Identity (passport, identity card, etc.)
Citizens of Norway and Sweden can verify themselves in seconds using BankID.
Deposit and Withdrawal
Skilling charges zero fees for deposits and withdrawals, but you might be charged by your local bank, or your payment service provider (i.e. Skrill, Neteller, Visa, MasterCard, etc.). The minimum deposit amount is $100 or equivalent in your account currency.
Skilling currently allows for account openings in the following currencies; EUR, GBP, USD, SEK, NOK.
Skilling also supports multi-currency accounts, so that you can for instance have one account in euros and another trading account in dollars.
Simply click on "Add Account" under "Accounts" in Skilling Trader to open an additional trading account.
Leverage
Leverage is first and foremost dependent on which regulated entity you choose to sign up with upon opening your Skilling trading account.
You are free to choose which regulated entity to sign up under, but most European clients opt naturally for the Skilling CySEC license, which offers leverage up to 1:30.
The FSA license (Seychelles) is initially meant for clients outside the EU/EEA and offers considerably higher leverage:
| Asset | Max Leverage | Margin Requirement |
| --- | --- | --- |
| Major FX | 500:1 | 0.20% |
| Minor FX | 200:1 | 0.50% |
| Gold | 200:1 | 0.50% |
| Major Indices | 500:1 | 0.20% |
| Minor Indices | 100:1 | 1% |
| Commodities | 100:1 | 1% |
| Stocks | 10:1 | 10% |
| Cryptos | 5:1 | 20% |
Professional Status
Clients who sign up under the Skilling CySEC license will initially be classified as retail clients and are allowed to request to be treated as Professional clients provided that at least two of the following 3 criteria's are met:
1. Volume & Frequency

You have traded significant volumes, in the Forex/CFD markets or other leveraged products (e.g. indices, shares, spot FX, futures, options, other derivatives, etc.) with an average frequency of at least 10 transactions per quarter over the previous four quarters (with Skilling and/or other trading platforms).
Significant-sized trades are classified as having a notional value of €10,000 for equities and €50,000 for forex, indices, and commodities or the equivalent in local currency.
2. Size of Portfolio
The size of your financial portfolio, defined as; 'cash deposits and financial instruments exceeds €500,000 (or the equivalent in local currency).
Acceptable portfolios: Cash savings, stock portfolio, stocks and shares ISA, trading accounts, mutual funds, SIPP (excluding non-financial instruments).
Unacceptable portfolios: Company pension, non-tradeable assets, property, luxury cars, jewelry.
Kindly note you just need to provide documentation on these assets. The minimum deposit size is the same for both professionals and non-professionals.
3. Relevant Experience
You work or have worked in the financial sector for at least one year in a professional capacity that requires knowledge of the transactions or services envisaged.
Given your request and are found to have sufficient experience to be considered as a professional client, you will then be a so-called 'Elective Professional Client'.
Account Types
Skilling offers three main types of accounts: Standard, Premium, and MT4.
Scalping is allowed for all three account types and all account types come with negative balance protection.
You can also apply for a corporate account, swap-free account (Islamic account), and an unleveraged account.
Standard
A standard Skilling account is ideal for beginners. It's a zero commission account available on Skilling trader and Skilling cTrader, with spreads from 0.7 pips.
The minimum deposit is $100 and the leverage for retail clients is up to 1:500*.
Premium
The Skilling premium account differs from the standard account mainly on the spreads (from 0.1) and it has a small volume-based commission associated with it.
Given the low spreads, the starting deposit is higher (5,000 €).
The Skilling premium account is available on Skilling Trader, Skilling cTrader, and MT4 trading platform.
MT4
You can also open a MetaTrader 4 account with Skilling. You can trade via the web version or download MT4 directly from Skilling. If you prefer to trade via mobile, you just need to download the official MT4 app and connect your Skilling MT4 account.
Corporate Account
A Skilling corporate account will first be opened in the name of a legal entity, and then it will be categorized as seen fit according to the account types mentioned above.
I.e, it can be either a Standard, Premium, or MT4 account.
Corporate accounts under the CySEC license can also apply for professional status.
Islamic Account (swap-free)
The Islamic Account is available for clients of the Muslim faith only.
During the first 5 days, the Islamic Account will not be charged any fees and/or commissions on major and minor forex, metals, commodities & indices.
From the 6th day onward, the account will be subject to commissions only but no swap charges.
Keep in mind that you must manually request your Skilling account to become swap-free via customer support.
Unleveraged Account
With this account type, you can trade cryptos and stocks without any leverage, i.e. the default leverage is set to X1.
You are still trading CFDs, so the stop-out level is still by default at 50%, but you won't be charged any swaps which are perfect for long-term crypto investors.
In order to get an unleveraged account, you must click on "Add Account" in Skilling Trader and then manually request customer support to change the new account to an unleveraged one.
This is very easy, and usually, your new unleveraged account is ready right away.
Trading Platforms
Skilling offers three trading platforms, their proprietary trading platform Skilling Trader, MetaTrader 4, and cTrader.
Skilling Trader is fully integrated with cTrader, allowing seamless trading across the two trading platforms from one single account.
The MT4 platform is of course offered. For any serious broker, the need for MT4 is no getting around…
Further, we have also been informed of Skilling being in the process of integrating with the TradingView platform, and that this is likely to be offered to clients early in the first quarter of 2022.
Product Offering
As of writing, you can trade more than 1000 CFD instruments with Skilling.
Please note that some instruments are only available on Skilling Trader and cTrader.
Forex
You can trade more than 70 currency pairs which include all major and minor currency pairs in addition to many exotics.
Crypto
Skilling's selection of crypto CFDs is the most extensive crypto offering in the CFD trading market with about 40 cryptos and also including NFT Fan Tokens for Juventus, AC Milan, Barcelona PSG, Roma, and Atletico Madrid.
Skilling is very fast to add new cryptos and take requests of adding new trading instruments from clients very seriously.
Stocks
You can trade more than 700 stocks from all over the world. Traders who like to trade Nordic stocks will also be pleasantly surprised by the wide range of available instruments.
Commodities
The Skilling selection of commodities also is sufficient for most traders with Crude Oil, WTI Oil, Natural Gas, Gold, Silver, and Palladium being offered.
Indices and ETFs

You will be able to trade all the popular indices in addition to many popular ETFs.
Skilling was among the very first brokers to offer the just recently listed BITO ETF that is tracking the Bitcoin price development).
Support
Skilling customer support is available from Monday to Friday, between 04:00 and 22:00 CET to answer any of your questions via live chat, telephone, or email.
All Skilling traders get a personal account manager who you can also contact directly if you need support or have any questions.
You can also visit the Skilling help desk, where you can find many of the frequently asked questions.
Education and Research
You will find good educational material via Skilling Academy which covers both basic and advanced aspects of trading.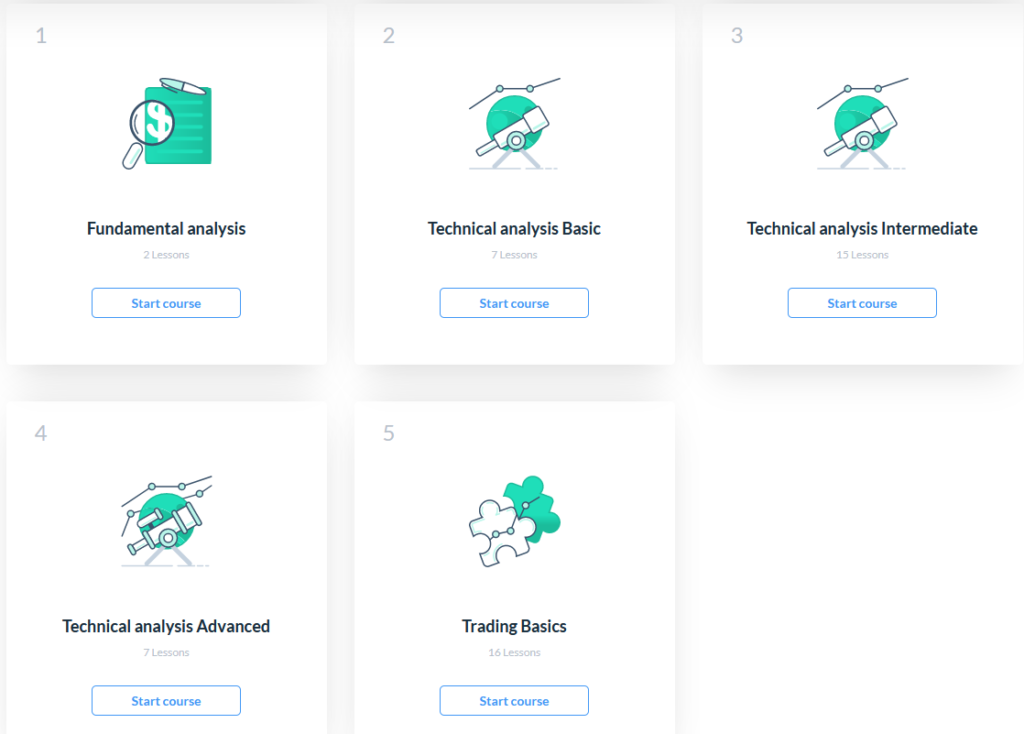 In addition, Skilling regularly publishes well-written e-books about trading-related matters.
You will get market updates and technical analysis via their blog and through emails each week (can be turned off).
Trading Features
Skilling offers a wide range of extra features for clients.
Skilling Copy
Skilling offers Copy Trading via cCopy – an award-winning system integrated with the Skilling cTrader platform.
With Skilling cCopy you can automatically mirror the strategies and trades of more knowledgeable traders with proven track records.
The in-depth performance statistics available allow you to research Strategy Providers and their track record of investments as well as review their performance and trading style to determine the strategy most suitable to you.
The security of having fund managers that of course do everything to create a return as they only trade in their own accounts with their own money, -and you copy automatically.
PAMM/MAM Solutions
Skilling offers PAMM accounts (Percentage Allocation Money Management). PAMM is a trading setup that allows investors to allocate funds to a trader or money manager of their own choosing, who in turn manages these pooled funds across multiple trading accounts.
The money manager will typically receive a performance fee (in accordance with a 'high-water mark model') which is a set percentage calculated from the trading gains. The remaining profit/loss is distributed back to the investors according to the percentage allocation they each have in the total pool of funds.
Flow chart of the PAMM account system:
Please note that Skilling PAMM is only available for money managers under the FSA license and licensed managers under the CySEC license.
Business Model
Skilling doesn't have a dealing desk and never does any manual trading interventions.
We reached out to the Head of Trading, Lennart F. Clausen, for a statement regarding this:
"Skilling applies a hybrid model where Skilling acts as counterparty to every single transaction with clients, but where at Skilling's discretion, some trades might be sent directly to external liquidity providers for market execution.
Every Skilling client can be assured they're quoted the same price based on our aggregated liquidity pool. No dealing desk or manual intervention takes place throughout the order & execution process."
Having many liquidity providers ensures that clients will get good and stable quotes even during market turmoil.
We traded extensively with Skilling during the market turmoil in March 2020 and were provided very stable and solid price feeds.
Furthermore, there are no requotes and no slippage added by the broker.
Our Experience with Skilling
Having tested the Skilling trading platform(s) extensively, -we have deposited and traded relatively large amounts during normal market hours, and further, we have also tested Skilling pricing in the various trading platforms during times of limited liquidity.
Firstly, trading in both normal and distressed markets (during market shocks of various kinds) we have found all the Skilling trading platforms to offer the same exact pricing.
Hence, Skilling Trader, Skilling cTrader, and the Skilling MT4 trading platforms are all providing the exact same pricing.
The three trading platforms can actually be traded from the same account, one simply allocates funds to the desired platform from the Skilling dashboard and the funds are instantly available to trade in the chosen trading platform.
Secondly, upon comparing the pricing of Skilling to other brokers (CMC Markets, Saxo Bank, and others) we found that Skilling offers far better pricing during times of markets being distressed.
Skilling offers very competitive pricing during normal markets, and upon more volatile trading conditions this becomes extremely noticeable…
While trading platforms such as the ones supplied by CMC Markets and Saxo Bank very often tend to freeze up (suspending all trading), and, -or widen the spreads to such a degree that placing an actual trade for all intents and purposes is impossible during these periods.
Further, we have also experienced being stopped out of positions with horrible fills (prices that differ a lot from the actual market prices)
This with both CMC Markets, Saxo Bank, and other large brokers. This while the very same positions have been sustained in our Skilling account holding the exact same margin.
In these situations we have of course complained to the brokers in question and these complaints have typically been met by a generic unwillingness and lack of understanding…
Only upon extensive emailing and at the end documenting the actual prices through BIS (Bank of International Settlements) have we then been able to recuperate our funds.
In comparison, we have only once had a minor issue with Skilling (we were once for some reason unable to close a position). In that instance, client services sorted it out the next day, and our (small) loss was credited to our account the same day without any questions asked.
Apart from this one isolated incident, we have continuously been very happy with the execution through all the Skilling trading platforms, and we are happy to report stable and predictable pricing without any slippage experienced.
Also, the customer service with Skilling was very friendly and professional upon sorting out our query.
The History Behind Skilling
Skilling was launched in the summer of 2016 by a team of Nordic entrepreneurs.
The Norwegian-born André Lavold was among the founders and later took on the role as CEO of Skilling.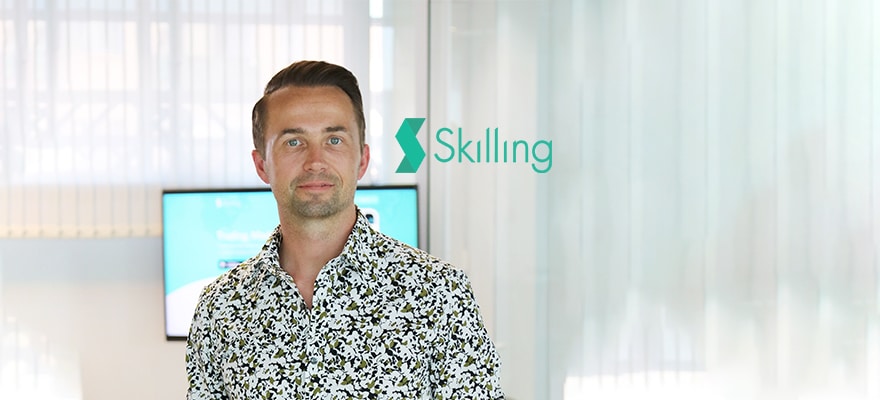 Among the largest shareholders in Skilling are Optimizer Invest, which has previously been the entrepreneurs and the driving forces behind the IPO of Catena Media in Stockholm, as well as several other successful fin-tech ventures.
Michael Kamerman joined Skilling in 2021, with more than 15 years of experience heading the Skilling competitor FXCM.
He commented the following after joining:
The combination of talent and ambition is a powerful thing, which is why I joined Skilling. I look forward to contributing to the growth of the team and leading the Group into a new stage of strategic development.
Skilling currently has two main branches;
The operational Skilling brokerage is located in Cyprus, and the tech branch is situated in Marbella, Spain.
Skilling states that the choice of Marbella as their tech hub was a deliberate part of their strategy in order to be able to attract the best tech staff by offering sunny Marbella as their place of work.
Skilling also has branches in London, Kuala Lumpur, and Bogota.
Is Skilling safe or a scam?
Skilling is not a scam and is licensed by several regulators such as the Cyprus Securities and Exchange Commission (license number 357/18). Through the CySEC license, Skilling Ltd. is authorized to provide its services to countries within the European Economic Area.
Furthermore, Skilling Ltd. is authorized to operate in the United Kingdom by the British Financial Conduct Authority (FCA), under reference number 810951.
Skilling is used by many professional traders who trade several billion in volume each month.
Conclusion and Verdict
Skilling suits both beginners and professional traders, and after trading with Skilling for over two years with considerable funds, we really don't have anything to pick on.
The company is extremely innovative and requests from clients get taken very seriously. To be able to trade unleveraged cryptos (or other instruments) was highly sought after by some clients and got implemented shortly after.
The only thing we miss is FCA regulation for UK-based traders who sometimes prefer a local regulator, but we have been told that Skilling is not very far from uptraining a full UK license.