We have been bullish on the USD on the PLN since before the Ukraine crisis and the USD in our view looks set to move back to new yearly highs.
Also a cross-trade, an attractive risk to reward is GBP/PLN. Our view of the fundamentals sentiment and key technical levels to watch below:
"European gas prices surged higher yesterday, with TTF settling more than 11% higher on the day. This comes after Russia announced that it would cut gas flows to Poland and Bulgaria, given that these buyers failed to agree to pay for Russian gas in roubles, or at least failed to open a special bank account at Gazprombank which would facilitate payment to Gazprom." (ING THINK)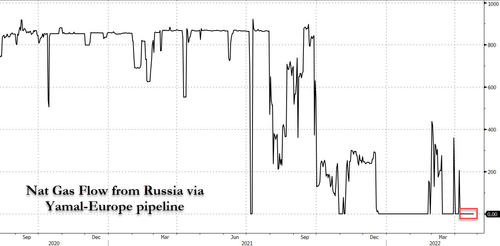 Poland has a big exposure to the Russia Ukraine crisis and has angered Moscow with its strong support for Ukraine. The move to cut the gas will have a significant impact on Poland but
Polish Climate Minister Anna Moskwa, who oversees the country's energy supply said Poland is well prepared for NO Russian gas…
"Poland has the necessary gas reserves and sources of supply that protect our security – we have been effectively independent of Russia for years. Our warehouses are 76% full. There will be no shortage of gas in Polish homes,"
Is she telling the truth?
Russia supplies around 55% of Polish gas needs and Poland has called an emergency meeting about the cut off so maybe they are worried about shortages.
✅ Forex Trading Course
✅ Daily Market Analysis
✅ Personal Mentoring
✅ 1-on-1 Sessions
✅ Member Center (lifetime access)
✅ Trading Strategies
Aside from the above, the rising tensions between Poland and Russia are a big concern:
Polish Prime Minister Mateusz Morawiecki has confirmed tanks from Poland have been sent to Ukraine.:
This follows Poland wanting to send MiG-29 jets to Ramstein Air Base for the US to deliver them to Kyiv which was rejected by the US. Poland also has a significant number of US troops, on its soil which are training Ukrainian forces.
Poland in our view is the country that is most at risk to the Ukraine crisis going forward and it will also suffer as the euro continues to fall on the USD which will also pressure the Zloty.
GBP/PLN Forecast
The GBP has had a big sell-off across the board and is deeply oversold – we think it will rally in all crosses and like the look of the risk to reward in terms of GBP/PLN
Technical Analysis
USD/PLN is a buy on any dips to support levels indicated and we think it will not only hit recent highs but could trade as high as 4.800 or 5.000.
In terms of GBP/PLN on the chart below, we expect an upside breakout to follow through up to recent chart highs.